What is a Formula Vauxhall Junior?
A wingless open cockpit, open wheeled race car with a top speed of about 130mph. Specifically designed to be used in a training series for up and coming drivers to experience a real formula car for the first time.
Vehicle Specifications:

Chassis:

VanDiemen Tube frame

Engine:

Vauxhall (GM), 1.8 liter, 4 cylinder.

Horsepower:

110 hp school trim, 140 hp racing trim

Gearbox:

5 speed manual, H pattern with reverse.

Body:

Fiberglass construction

Tires:

Avon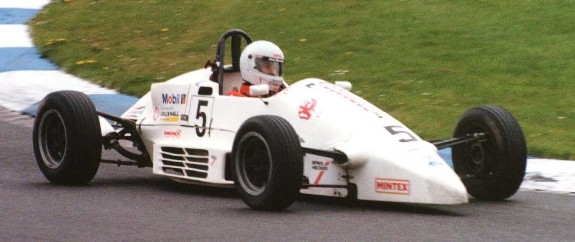 For more pictures please visit the gallery from

England 1997.