24

th

Annual Six Hours of the Cascades on October 9, 1999 at

PIR
Result:
Finished 6th overall with 37 cars in the field. Finished 2nd in our class.
Team:
Team Overkill Racing
Car:
#12 Blue and Yellow Spec Racer Ford
Drivers:
Christopher Brown & Jeffrey Niess
Team Owner:
Virgil Niess
Crew Chief:
Dan Hall
Crew:
Doug Huegli, Regan Hyde, Kim Ransdell, John Daugherty, Mela Hall, Anne-Elissa Reynolds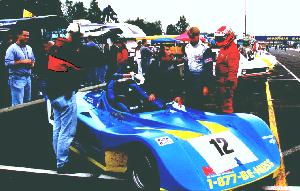 pictures by Dan Hall and Mela Hall, click on the pictures for a larger image...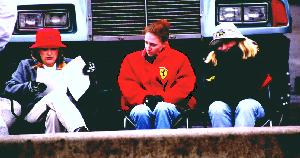 Team OverKill track babes! Co-Pilot Jeffrey Niess driving.